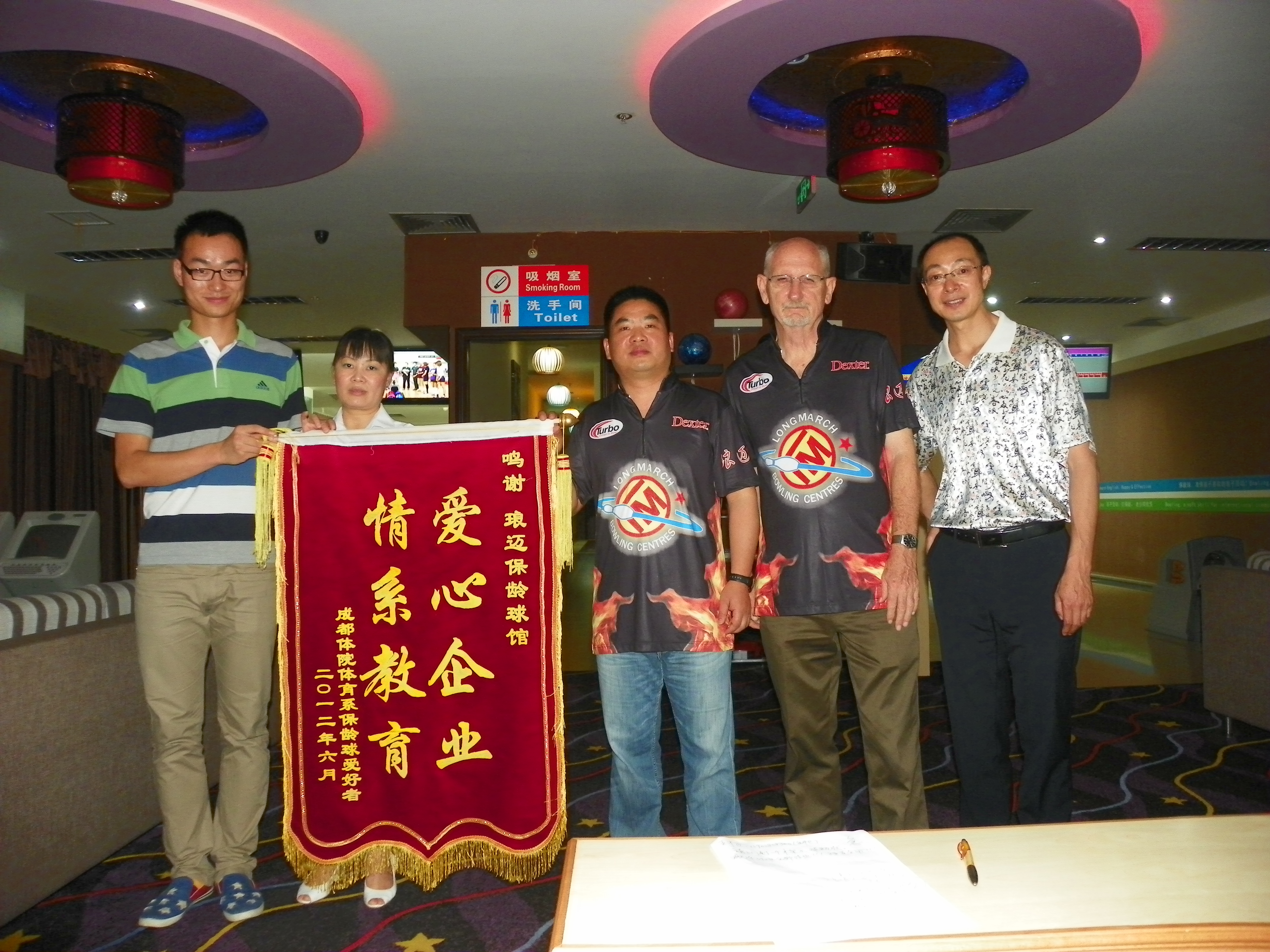 Jerry Norris, a USBC certified silver level coach from Daytona Beach, Florida, USA, was invited by Frank Zhao, president of Longmarch, to coach bowling in China nearly three months from May to July, 2012.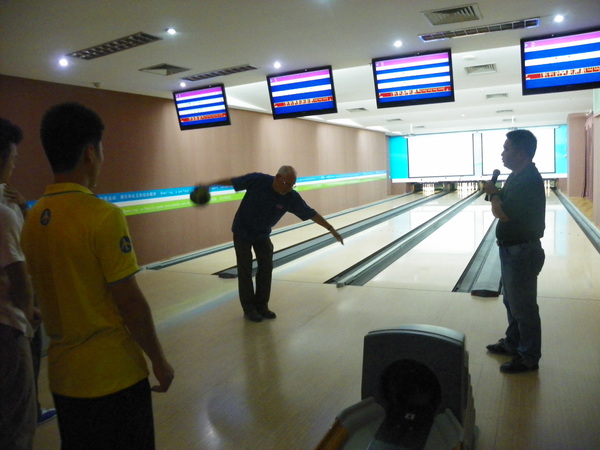 Jerry coached in Longmarch's bowling centers in Shanghai and Chengdu. A Coach Training Program was jointly organized by Longmarch and Chengdu Sport University. Over 30 students from the universtiy took the training courses succesfully and certificates were issued.
Jerry was very much welcomed by bowlers in China.
To see more pictures of Jerry's China Trip, please visit Jerry Norris 2012 Coaching Bowilng in China